Fazenda
We're Good to Go

Covid-19 precautions
Perspex screen, social distancing measures, staff PPE
Last updated: 3 August 2021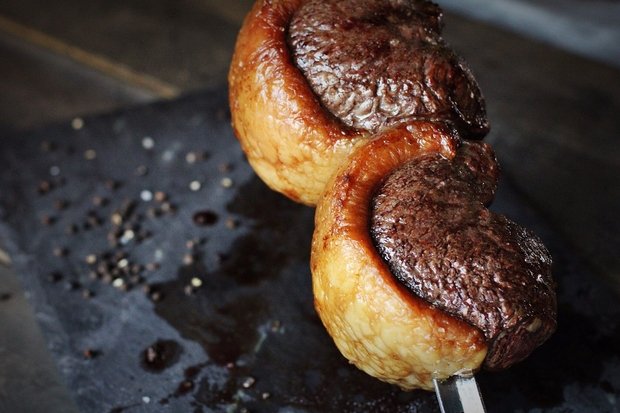 A rodizio-style restaurant offering a parade of up to 15 different meats in a stylish setting.
Centrally located on the highly reputable George Street, Fazenda Edinburgh sits in the heart of the cultural capital. Surrounded by iconic landmarks and luxurious retailers, our 175 cover restaurant is a truly authentic and unique addition to the flourishing, upmarket district.
Home to the ultimate gaúcho experience, Fazenda Rodizio Bar & Grill brings a taste of South America to the U.K. Enjoy up to fourteen of the finest grilled meats, using your double-sided card to control the flow of meats at your own pace. The green side signals the chefs (passadores) to bring out skewers of sizzling meats one by one, while the red side indicates a resting point. All, are accompanied by a selection of hot side dishes served directly at your table in addition to an array of delicacies from Fazenda's Market Table.
Text supplied by third party.