GO4 Market cafe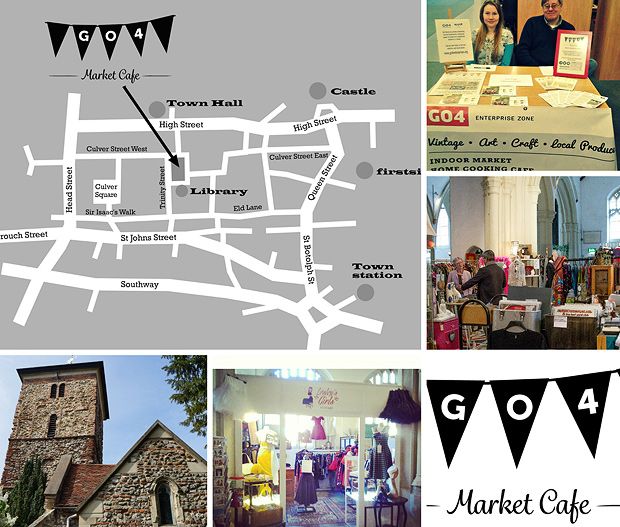 Based in the heart of Colchester, GO4 Market cafe is nestled between the Lion Walk Shopping Centre and the Culver Shopping Centre. It is an oasis of independent and unique traders in one venue, with the added bonus of an in-house home cooking coffee shop. What is more the building we are based in is Colchester's oldest building- the Holy Trinity Church, so while you're here take the time to peruse the features of this truly beautiful piece of Colchester's history.
Stalls from exotic food products to hand crafted leather bags; from vintage ball gowns to quirky modern designer dresses; rare vinyl to antique Penguin classics. There truly is something for everyone in GO4 Market Cafe.
We regularly host events, musical talent and support local causes, so check our events page for more info, or our music page if you are a musician wishing to showcase at the market cafe.
What is more important GO4 Market Cafe exists to support and further the aims of GO4 Enterprises. GO4 Enterprises is a community based social enterprise working to provide employment, training, personal development through continual mentoring and support of young people not in employment, education or training (NEETs).
It does this by providing opportunities for employment, training and work experience, helping to develop the social skills and disciplines required to move into further education, training, paid employment or self-employment.
Text supplied by third party.