The Taproom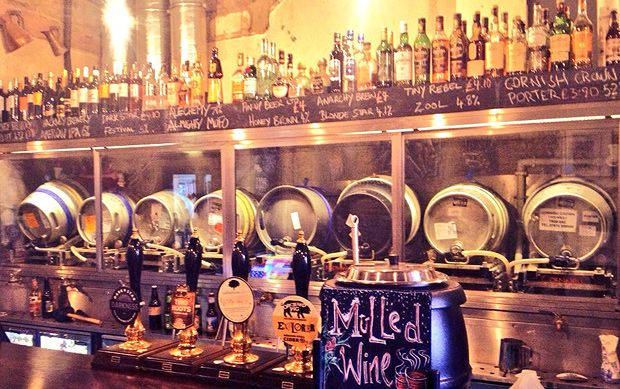 Beer-conscious bar for those with a taste for the hoppy stuff, with draught, bottles and tasting flights available.
Beer is the star of the show at the Taproom, with some unusual and tasty choices available both on draught and in bottles. Bristol Beer Factory Milk Stout is award-winning for a reason with a creamy texture, full-bodied flavour and a hint of sugar to sweeten the palate. Also good is the increasingly popular – and locally brewed – Camden Hells, which is nice to see on tap given the bar's proximity to its north London neighbour. Moving further afield, the Liverpool IPA impresses with its citrusy notes. And if you're convinced that beer is just for the boys, then Offbeat Brewery's choices will soon change your mind with its two female brewers taking the helm, producing a top-quality product.
The Taproom delivers on the promise to keep beer simple while opening your mind to new choices. Our beer flights are fantastic value for money with three 1/3 glasses of beer available for just £4 for tasting – and you can choose anything from the taps to sample. If the beer is weighing you down, why not switch to the top shelf? The Taproom also offers a wide choice of bourbon and whisky.
The Taproom cleverly pair food with brews – grassy, hoppy IPA is matched with nutty Comté or Stilton with rich black pudding and peppery salami. All of the meat and cheese boards on offer are comprised of high quality produce from foodie favourite Borough Market. If you don't fancy any of the above then just grab some olives, silverskin onions, bread, homemade chutney and crackers. We've have also recently introduced a great range of toasties specially designed by the top chef at Heston Blumenthal, no less!
Text supplied by third party.