Cook School & Dining Room By Martin Wishart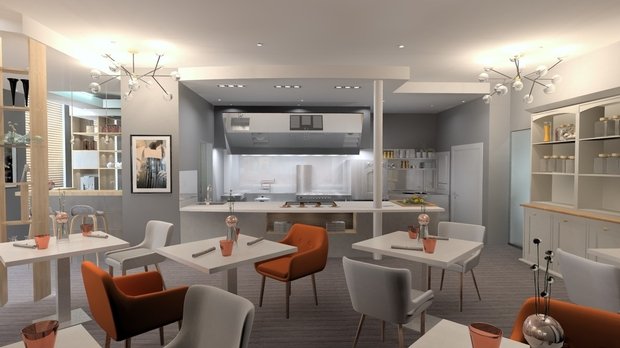 Martin Wishart's newly refurbished cook school is now open for weekend dining, with a four-course seasonal tasting menu prepared in front of you.
Did you know that we will be opening for evening dining at the newly renovated Cook School from Friday, 2nd November 2018?
The Cook School & Dining Room will serve a four course seasonal tasting menu every Friday & Saturday evening.
Guests will arrive at 7:30pm, they will then be seated within our new open plan Cook School Kitchen & Dining Room, where they can enjoy a drink from our bar and wine list, with dinner being served from 8:00pm.
Please note this is a set menu, you will need to notify us of allergies and dietary requirements prior to the dates.
Pre booking is required.
Our Seasonal demonstration and lunch events are still held on various dates throughout the year - check our website for full details
Text supplied by third party.