This article contains one or more affiliate links. If you follow one of these links, and make a purchase, we receive a commission.
Kickstart your 2023 health journey with these 5 wellbeing offers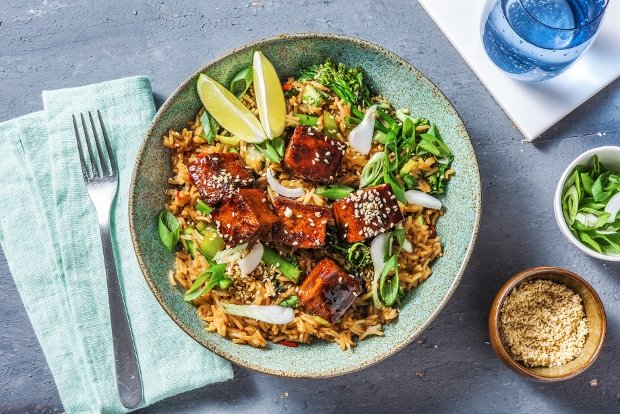 From food to workout equipment, we've got your New Year's resolutions covered this January
We all know the feeling, we've over-indulged on the chocolate, Bailey's, pigs-in-blankets, wine, cheese and mince pies, recycling the phrase 'Go on, it's Christmas' one too many times. When January rolls around, it's high-time to introduce some healthy habits back into our lives.
Whether you're getting back into the gym, spending more time in the kitchen or looking to improve your overall health, we've got a list of wellbeing offers that will gently ease you back into your routine. Just follow the links in this article to redeem your offer.
Hello Fresh
Hello Fresh provides a weekly meal kit service that delivers wholesome and delicious meals straight to your door. They offer customers a huge range of easy-to-follow, pre-portioned meal plans that fit every lifestyle. Get your first box half price and your next three with a 35% discount as well as three free gifts using the code HELLOAFF50.
Choose from a mouth-watering range of recipes which have your diet and lifestyle in mind. Whether you're looking for something quick, veggie, family-friendly, calorie smart or something for a special occasion, Hello Fresh have it covered with their diverse plans.
Some of the Hello Fresh recipes include:
- Speedy Creamy Chorizo and Sweetcorn Pasta
- Baharat Butternut and Aubergine Flatbread
- Thyme Roasted Chicken
- Prawn and Tomato Linguine
- Veggie Peanut Noodle Stir-Fry
- Cajun Spiced Roasted Vegetable Stew
Just pick your plan to suit your lifestyle and get fresh and pre-portioned ingredients delivered to your home before whipping up quick and easy meals which will always have dinner sorted. Simply head over to the Hello Fresh website and use the code HELLOAFF50 at the website to get 50% off your first box, 35% off your next three boxes and three free gifts.
Feel
Nothing makes you feel good like treating your body right and giving it exactly what it needs. The team at Feel are dedicated to providing an honest, convenient and affordable range of supplements which are fuelled by science and research. Use the code PARTNER20 to save 20% on multivitamins from Feel.
Shop their selection of best sellers, including their Pro Collagen collection which reduces wrinkles, increases skin elasticity and hydrates the skin. They also offer a Menopause range which balances hormones, increased energy and improves concentration and vitality.
Why Feel?
- Affordable prices without compromising quality
- Science-backed innovative phytonutrients
- 30-day money back guarantee
- Enhances bioavailability and absorption with in-house formula and potent ingredients
Treat your body right this year and get your hands on high-quality and scientifically-formulated supplements and vitamins from Feel. Get 20% off using the code PARNTER20 at the checkout.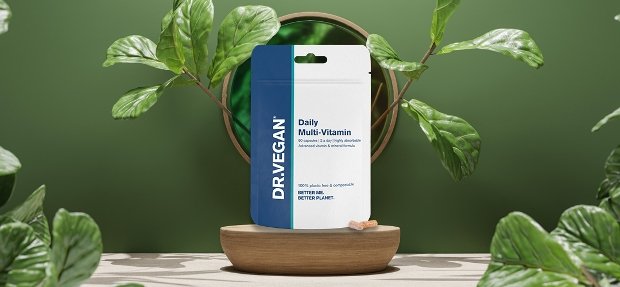 Dr. Vegan
Whether you're taking part in Veganuary this year or not, Dr. Vegan's supplements are created specifically to protect the things they care about most - your health and the planet. Their products are made in the UK by expert nutritionists using clinically-studied and plant-based ingredients. They're currently offering 15% off their whole range with the code DR15.
No matter your diet, they work to make a difference to people's health with the most bio-available and effective ingredients to create formulas that don't contain nasty additives, animal ingredients or anti-caking agents.
Why Dr.Vegan?
-Clean and 100% vegan
-Plastic-free, home-compostable pouches
-Free, online Diet Profile to tailor your supplements to you
-Flexible subscription service
Head to the Dr.Vegan website and choose from their best-selling supplements including their Debloat & Detox, MenoFriend, Gut Works, Skin Saviour ranges and more. Use the code DR15 to get 15% off your order at the checkout.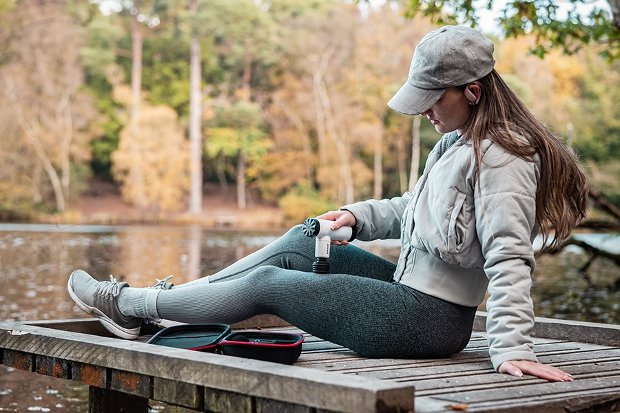 Pulseroll
Pulseroll believes that all of us deserve to feel not only the benefits of movement and exercise, but also the power of advanced muscle recovery. They aim to promote healthy bodies and healthy minds with their innovative and bestselling muscle recovery products. Use the code DATATHISTLE to save 10% across all products and get FREE shipping on UK orders.
Choose from a huge range of products such as massage guns, vibrating foam rollers and more to soothe aches and pains, relieve knots and kinks and speed up the healing process.
Bestsellers include the Pulseroll Mini Gun which increases flexibility, increases blood circulation and oxygen within muscles, flushes away lactic acid, eases muscle soreness, improves range of motion and decreases risk of muscle related injury.
The Mini Gun is portable, powerful, easy to use and scientifically proven to increase blood flow, flexibility and mobility.
To get your 10% discount just head over to the Pulseroll site and enter the code DATATHISTLE at the checkout, also claiming free shipping on UK orders.
Dash Water
Fancy swapping your winter tipple for something a little lighter? Dash Water combines sparkling British spring water with a range of real wonky fruit. Each can contains no sugar, no sweeteners and no calories, just a thirst-quenching drink that doubles as the perfect mixer. Save 50% on your first order from Dash Water with the code DATATHISTLE50.
Flavours include Rhubarb & Fiery Ginger, Lime & Garden Mint, Bitter Orange & Grapefruit, Peach, Blackcurrant, Lemon, Raspberry and Cucumber.
Why choose Dash Water?
- No sugar
- Real British spring water
- No calories
- No sweeteners
- Amazing taste
Save 50% on your first order with the discount code DATATHISTLE50. This code is valid on one-time purchases or save 50% on your first subscription order. Why not start with the Dash Water trial pack or Pick n Mix?
Check out more deals and discounts on our offer's page.